Historical Sites around Denmark

The first major structure in Denmark was a railway bridge, built by Millars. This bridge carried railway traffic until superseded in 1912 by the curved bridge downstream.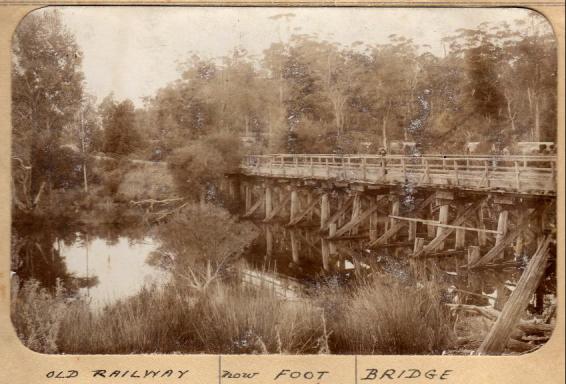 (Above bridge rail can be seen the embankment of the 1912 bridge)
At this time it was converted to a traffic bridge, the first one, some ten years after the towns establishment. It remained in use until replaced by another bridge slightly upstream in the 1920's.
Over the years Denmark has had five bridges (three rail bridges and three road bridges) over the Denmark River. There were also several bridges further upstream built privately.
Pages and images courtesy
© Denmark Historical Society
Contact - history@denmarkwa.com.au