Historical Sites around Denmark

Built in 1912, the second railway station was at the end of the line which curved across the river and passed through the current day car park just past the hotel and terminated here at the foot of Barnett St.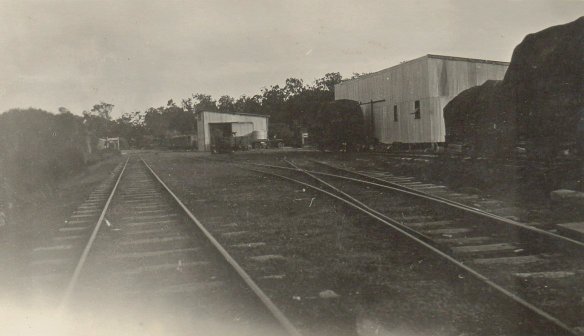 Denmark No.2 Station in mid 1920's


This station was enlarged as demand grew and saw additional passenger and goods sheds erected.
On the original drawings dotted lines referred to a possible future extension of the line to the west. In the late 1920's this was built, but only as a temporary measure, to supply materials to the new alignment from the Hay River and extension to Nornalup.
Once the new station (Denmark No.3) and line were completed the station was closed and buildings removed. The only item that remained until the early 1980's was the concrete base for the freight crane.
Pages and images courtesy
© Denmark Historical Society
Contact - history@denmarkwa.com.au