Historical Sites around Denmark

Built around 1895, the first railway station was at the entrance to the mills. Beyond here was a network of lines in the mill siding and beyond the old Butter Factory they connected to the bush tramways. The tramways went out along todays South Coast Hwy, Scotsdale Road and Mt Shadforth Road.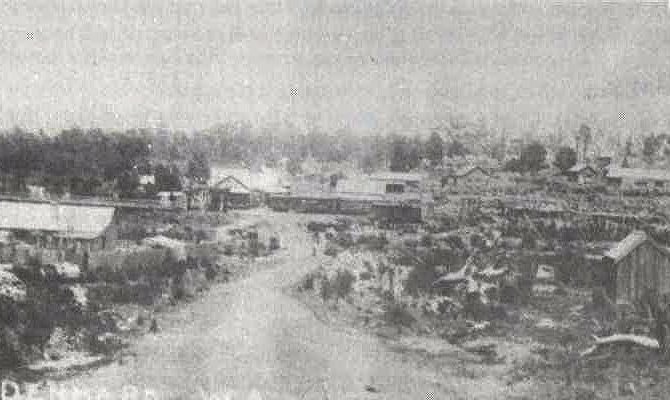 Looking down Horsley Rd to original Millars' station - train across the road

In the photograph you can see the bridge (centre left) and Millars' Store. The train was stopped partly across the road
This station remained in use until the WAGR constructed the curved bridge downstream in 1911-12.
By this time most of the mill site (centre right) had been cleared and some of the other buildings in the town had also been dismantled.
Pages and images courtesy
© Denmark Historical Society
Contact - history@denmarkwa.com.au