Historical Sites around Denmark

Built in 1912, the second railway bridge passed over the current bowling club, curved across the river and the line passed through the current day car park just past the hotel and ended with a station at the foot of Barnett St.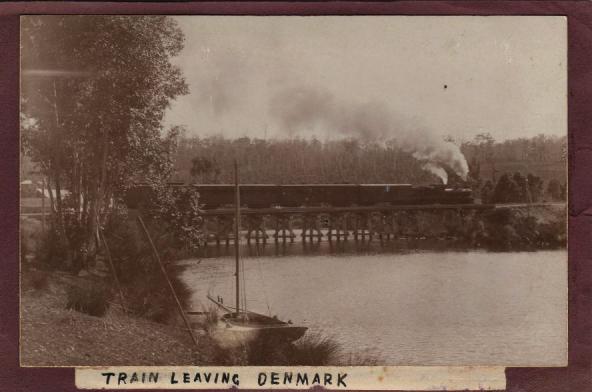 Between the curved line and the hotel was a short shunting spur, ash pit and a turntable for the locomotives.
This was probably shifted from a site near the boat ramp shed on the other side of todays traffic bridge.
This curved bridge was built by the WAGR and remained in service until replaced in 1929 by a new railway bridge at the rivermouth.
Pages and images courtesy
© Denmark Historical Society
Contact - history@denmarkwa.com.au