Historical Sites around Denmark

From this corner you would have seen a number of public buildings, two of which remain today.
The uppermost building, now the Red Cross Shop, was a Methodist Church. Further down the hill is St Leonards Anglican Church, the oldest public building in Denmark.
The section of Mitchell St between Price and Strickland was the playground for Denmark's School building and was only made into a road sometime after the late 1920's.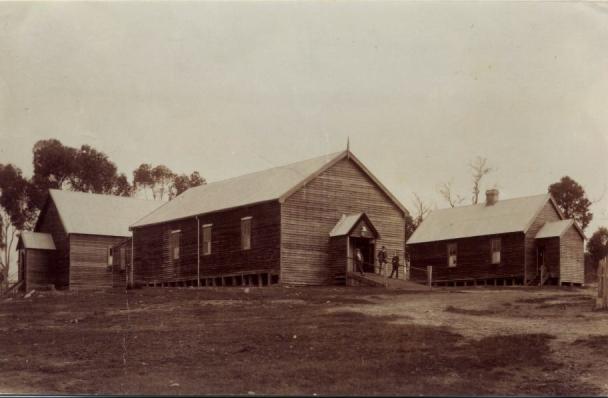 Where todays Civic Centre stands, and the carpark behind, were the Empire Hall and a Mechanics Institute Library. Behind this photograph of those buildings is St Leonards (note door to Strickland St since removed to rear)
Pages and images courtesy
© Denmark Historical Society
Contact - history@denmarkwa.com.au